Shree Gujarat Plyboard Industries is serving since 1998 in the plywood & lamination Industries. Under the leadership of Mr. Suresh Keshrani & Mr. Sanjay Keshrani, Shree Gujarat Plyboard Industries have completed  its journey of 17 years in the Indian Market and it turned out to be one of leading & fastest growing plywood company of South Gujarat.
We are an ISO 9001:2008 Certified Company engaged in production of Plywood & its related products. With our efforts on R&D, our knowledge & experience of decades we had been successfully exporting our premium quality products across India.
Our Mission:
"We continuously endeavor to enhance our products through constant innovation & use of new technology to serve our customer with best quality & lower price."
Our Vision:
"To be the most admired wood-based company through innovation and excellence in customer service."
Our Core Values:
Eco-Friendly Manufacturing
Premium Quality @ Best Prices.
Reliable
Customer Delight
Excellence
Expertise
Integrity
Honesty
Commitment
Accountability
Caring and Sharing
Our Core Competence:
Premium Quality Products
Cost Effective Solutions
Intricate Designs
Accurate thickness
High Strength
Minimal Maintenance
Terminate Resistance
Chemical Resistance
Stain Resistance
Easy To Clean
Timely Delivery
Product Line of Shree Gujarat Plyboard Industries
Flush Door
Designer Membrane Door
Designer Moulded Door
Designer Laminated Door
Decorative Designer Door
FRP Door
FRD Door
Honey Comb Door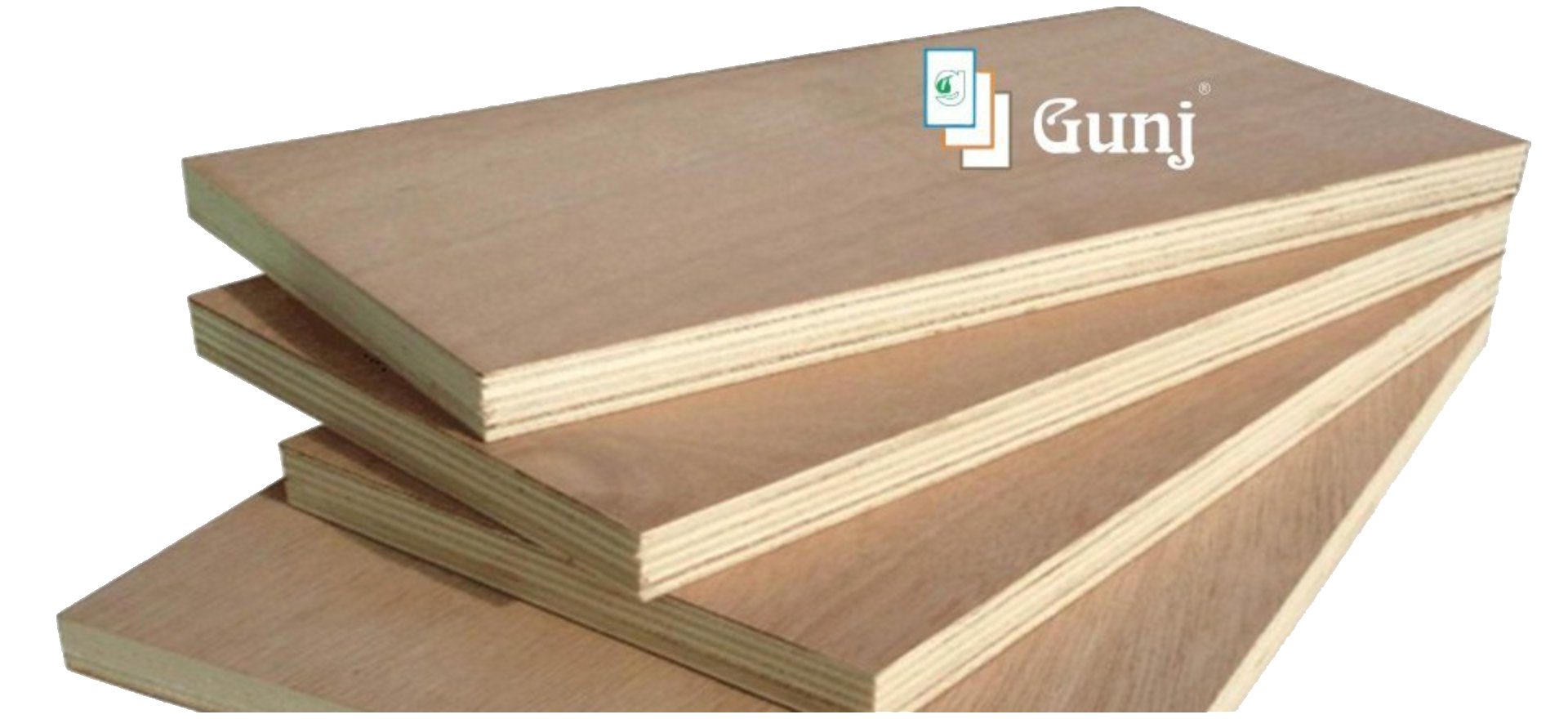 "Think Ply, Think Gunj!" Gunj is one of the top brands engaged in the production of Plywood in the market of South Gujarat. With our extensive research and development we are manufacturing high quality plywood product such as Commercial Ply (RW & Pop), Marine Ply & Film Faced Ply.
Our Plywood is available in multiple dimensions such as:
Resistant to cracks, shrinks and twists
Excellent bonding and consistency
Durable and sturdy
Resistant to termite
Available thickness: 6mm, 8 mm, 9 mm, 12 mm,  19mm
Resin: melamine formaldehyde & Phenol formaldehyde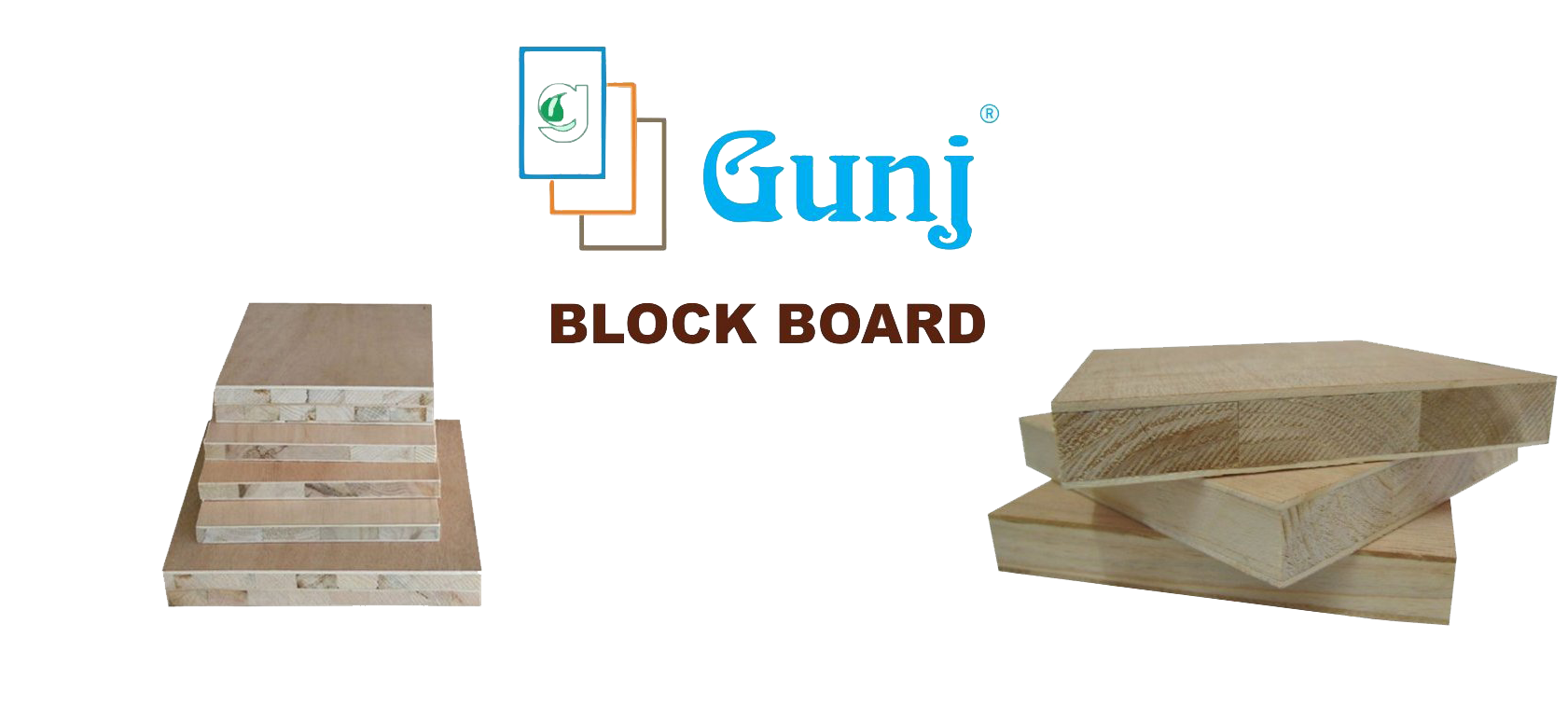 GPI Block Board is having multiple uses in varied industries. Block board is an emerging new product and highly in demand for manufacturing of Furniture.
Blockboard is made up of a core of softwood strips. The strips are placed edge to edge and sandwiched between veneers of hardwood. The sandwich is then glued under high pressure resulting is high bonding of strips.
Block boards are available in hardwood and pinewood; they are glued under high pressure using MR and PF resin customized as per the need of clients
Block Board is available in 19mm & 25mm thickness and regular size.
GPI Particle board is manufactured wood product. It is actually quite environmentally friendly, as it is built from compressed shreeded bagass (Sugarcane Waste) held together with a type of resin.
It is quite cheaper and dense than hardwood. Particle board is enormously used in furniture design, flush door filler (For industrial purpose) and designer kitchens. Particle board gives industrial users the consistent quality and design flexibility needed for fast, efficient production lines and quality consumer products.
GPI Particle boards are available in plain form and laminated form.
Vacuum Membrane Press
CNC Router
Brands of Shree Gujarat Plyboard Industries